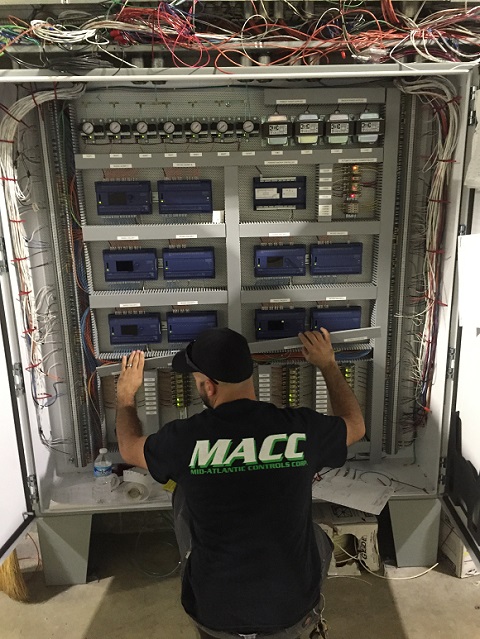 Thinking of making a career change? Or perhaps, you're just getting out of school and are looking for a promising career field? Have you thought about becoming a building automation systems (BAS) technician or a BAS technical services representative?
The field for building automation jobs is wide open, and recruiters are looking for strong non-entry-level technician candidates in particular. Building automation systems is an oft-overlooked sector that offers some promising job opportunities.
What is a BAS Technician?
A BAS technician is a specialist who performs a range of duties relating to the design, development and maintenance of building automation systems and power monitoring systems. These specialists inspect and troubleshoot various components of these systems, such as field cabinets, printed circuit boards, communications equipment, power supplies, sensors, transducers and electrical and electronic controls.
They also make the necessary repairs to these systems. Additionally, BAS technical service reps oversee the performance of motion controllers and human/machine interfaces. They repair and debug electronic and electrical automation machinery and devices to ensure maximum productivity and output. They create documents, schematics, wiring plans and sketches for the machinery and devices.
If you have a degree and, possibly (but not necessarily), experience in electrical engineering, electronics, HVAC a related field, then you should look into becoming a BAS technician. These fields equip individuals with the necessary skills to enable a smooth transition from a prior career in one of these fields to one of the BAS positions.
What is the Salary of a BAS Technician?
As of December 2016, the average annual salary of a BAS technician was $57,817, at a going rate of $22.29 per hour. This position's salary range runs from $36,000 to $77,000 per year depending upon bonuses and profit-sharing, which can reach $5,000. In addition, research shows that the majority of BAS technicians are "highly satisfied" with their work. Most BAS technicians are male, which opens up tremendous employment opportunities for women.
Employment Opportunities Abound with BAS Jobs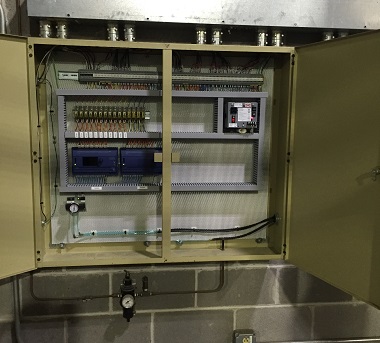 When it comes to BAS jobs, the technician is the most entry-level position there is, yet, most companies are looking for some degree of experience. As a BAS technician, there are various opportunities for career advancement. Technicians move on to become:
Control systems engineers
Control/automation engineers
Controls project engineers
Senior electrical engineers
Automation engineers
Senior systems engineers
Electrical engineers managers
When BAS technicians move into higher positions (for example, engineering), they see a notable increase in salary. The average salary for an automation engineer is $73,000.
BAS Technician Training is Key
So, you're interested in a building automation job, what next? To be a BAS technician you must successfully complete a training program in order to obtain proper certification. Generally, the company that employs you sponsors you through a training program.
In fact, most of the manufacturers that offer such training limit their programs to students sponsored by a BAS company. However, there is another way if you're interested in earning a BAS technician certification without being connected to one of the prominent BAS manufacturers or you're starting out and haven't been hired on with a company.
This option is to earn a BAS technician certification from Tridium University. Tridium offers more freedom and flexibility than other corporate-sponsor-based BAS training programs.
Why Tridium University?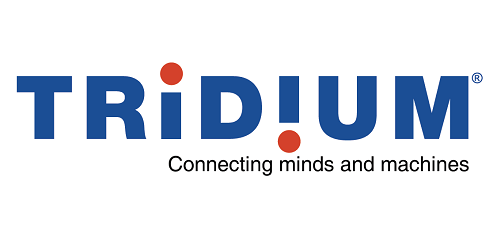 Tridium is different from other educational institutions in that it allows interested individuals to earn their certification without having the requisite "company sponsor," which is often an overly binding commitment.
Tridium offers a variety of online, e-learning and face-to-face, instructor-led training courses, which suits its students' need for convenience, flexibility, and freedom. Further, Tridium University has an industry-wide seal of approval for working with a range of partners, including: Distech Controls, Siemens, Honeywell, Cochrane Tech Services, Building Logix and Quick Link Solutions.
Earning a Tridium certification can open the door to a career in building automation systems!
Give a Career in Building Automation Systems a Go
If you're looking to make a change and have experience, training or even an interest in automation and control systems, take a moment to look into becoming a BAS technician or engineer. With the right training, you'll be ready in no time and quickly moving up the ranks. Don't hesitate; the industry needs you.
Join a "True Controls Company"
At Mid-Atlantic Controls, we have a place for you. We're a "True Controls Company" and we offer a range of equipment lines from major manufacturers so that we can install the equipment and machinery that's best suited to the operating needs and budget of our clients.
Unlike many of the competitors, we encourage our BAS technicians to obtain training in an array of building automation systems. Check out the MACC careers page to learn more about starting a career in the field of building automation technology.