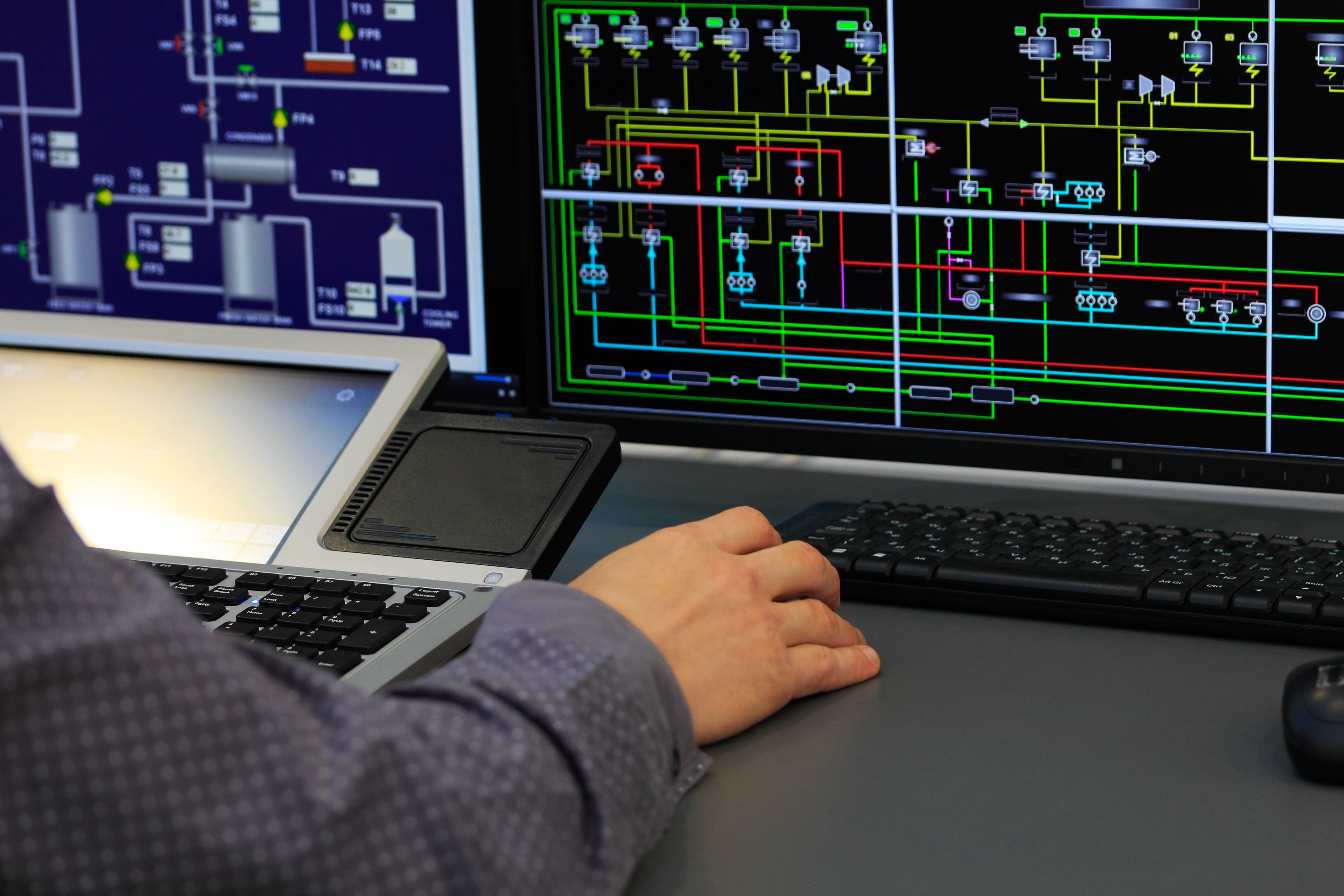 Modern building management technology like digital controls and IoT sensors makes getting the most out of your systems easier. But these advanced options could be out of reach unless you've integrated your building management system (BMS).
Tridium's Niagara Framework is a truly "open" building management platform, as it combines mechanical and electrical systems from any manufacturer into a single control portal. With Niagara, you gain superior management of—and insight into—operations throughout your entire building.
Brief History of Building Management
Today, a facilities manager can use a BMS to visualize energy load by equipment type, monitor occupancy levels, execute logic sequences based on data observation, and much more. However, it wasn't always this way.
Let's look back through the evolution of building management and automation to understand how the modern BMS (including Niagara) came to be.
Building automation began in 1883 when Warren Johnson invented the thermostat. The idea of using a feedback loop to control an indoor environment took hold. But the concept was applied to more than just temperature readings.
Next up was the use of pneumatic HVAC controls. Then in the 1980s, pneumatics were replaced by faster and more precise electronic systems, becoming the direct digital control (DDC) devices we know today.
Manufacturers eventually developed their own communication protocols for equipment and software, but it became clear that an industry-standard was needed. This initiated the push for "open" vendor-agnostic protocols (such as BACnet) which allowed the integration of systems by multiple vendors.
Tridium's Niagara Framework
Despite the development of open systems and the prevalence of BACnet programming, devices from different vendors still didn't communicate with each other seamlessly. The creation of Niagara, launched by Tridium in 1999, came from a vision that a platform should easily integrate controls for any building system.
Tridium worked towards the dream of a truly "open" system by creating alliances with major industry vendors to improve integration. The company's concept was so popular that in less than ten years, the Niagara Framework surpassed 100,000 installations.
Niagara continued to evolve, releasing Tridium Niagara 4 in 2015, which featured next-generation IoT capability and an all-new hardware platform.
Today the Niagara Framework has over one million installations worldwide and continues to advance by working closely with vendors and customers while incorporating the latest technology into its products.
Niagara Enhances Building Management
The power of Niagara comes from its ability to connect intelligent systems more effectively than other BMS offerings. The Niagara Framework itself provides a software infrastructure for building management. Think of it as the frame of a house: with a solid structure in place, no matter how you might alter the inside of your home, it will still stand strong.
The Niagara Framework is modular, so it's possible to scale a system up or down and customize your BMS with specialized equipment or additional Niagara software products. This flexibility makes it easy to adapt as your facility changes over time.
Integrate with Ease
Equipment and systems manufactured by different vendors typically require an integrator to understand the protocols and configuration for each manufacturer. Specialized hardware and technician expertise drive up integration costs.
With Niagara, integrating any manufacturer's equipment is simple, thanks to the widespread development of Niagara drivers. Install the driver for a particular system, and it's ready to use with your BMS.
Leverage Technology
A facilities manager can better understand building operations when data is easy to gather, monitor, and analyze. Niagara consolidates information from all of a building's systems into a centralized portal providing access to:
Data histories
Real-time device readings
Standard and customized reporting
Automated control strategies
Fault detection and diagnostics
Tridium has consistently been at the forefront of building automation and management. With the Niagara Framework's data management capabilities, you can control building operations like never before.
Why Professionals Choose Niagara
Tridium's Niagara has gained a reputation as one of the most comprehensive BMS software offerings on the market today. Businesses worldwide trust Niagara to connect building systems to the people who manage them.
Here's why professionals choose the Niagara Framework:
Scalable – Big or small, Niagara can adapt to any facility size. Data centers, manufacturing plants, hospitals, and educational institutions can all utilize Niagara's powerful capabilities and ease of use.
Intelligent – Easy integration and advanced technology constantly guide Niagara's development as it moves towards the ultimate open system. The Niagara Framework offers users the latest cybersecurity, IoT tech, and data analysis.
Intuitive – Features built with the user in mind include a single portal for controlling systems throughout a facility with optimized workflow, superior search capability, and rapid navigation. You don't need to be an integrator or a computer programmer to understand using and leveraging Niagara.
At MACC, We Are Niagara Experts
As an independent controls contractor, we're proud to provide our customers with building management solutions that fit their needs. We strongly promote open systems that give our clients the flexibility to choose from any equipment manufacturer.
Tridium's Niagara Framework has the power to integrate and optimize nearly any building system. At MACC, we install, maintain, and support the Niagara Framework.
Discover how to make your facility management faster, easier, and more efficient.