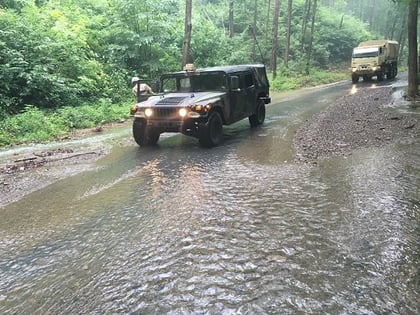 On June 30, 2016, our neighbors in the west (West Virginia to be exact) experienced what is now considered one of the worst floods in the state's history. Heavy rainfall caused flash flooding across the state. 23 lives were taken.
Nearly 1,200 homes were severely damaged or completely destroyed. In some cases, the flooding waters reached rooftops. Bridges were swept away all over the state, and a wide array of other buildings were completely destroyed. Though the Greenbriar Hotel had to shut down and was forced to cancel a major golf tournament, the hotel graciously opened its doors to residents in need of shelter, free of charge.
Here's a snapshot of the devastation:
Donations to the Flood Victims of West Virginia
Mid-Atlantic Controls was honored to take part in a donation for the West Virginia families that suffered from this terrible tragedy. We're thrilled to report that 100% of our donation will go directly to helping these flood victims rebuild their lives.
So many families were impacted by these floods, but this won't be the last time tragedy strikes. As long as individuals and businesses come together to provide a helping hand, we'll never have to face disasters alone.
Learn More About How to Help
Though the memories of these disastrous floods will persist in the victim's minds for many years, we hope our small donation helps a few families rebuild their lives in the meantime. Visit this website if you'd like to learn more about donating to Neighbors Loving Neighbors and the Flood Victims of West Virginia.