Thanks to Richard Satchel and other Mid-Atlantic Controls team members that participated in a community golf tournament supporting the EOD Warrior Foundation. Many families across the U.S. know what it feels like to have a close friend or loved one fighting overseas.
These brave men put their lives on the line to keep our nation safe and protect our freedom. Every soldier that returns home deserves to be treated like a hero. This charity organization provides financial assistance and support to wounded explosive ordnance disposal (EOD) technicians and their families.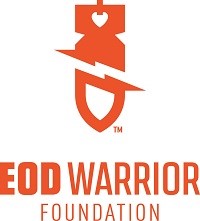 The MACC team is honored to have had the opportunity to hit the links in support of this cause with Governor Terry McAuliffe. Thanks for getting behind such a worthy cause with us Governor. With 52,000 injured soldiers, and another 400,000 suffering from PTSD, since 2001, organizations like the Wounded Warrior Project and EOD Warrior Foundation are vital to helping provide the care these men and women deserve.
Sorry to all those MACC team members that were stuck in the office on such a beautiful day! If you're interested in learning more about the EOD Warrior Foundation, click here to find out how you can get involved today.
By the way, nice swing Governor.