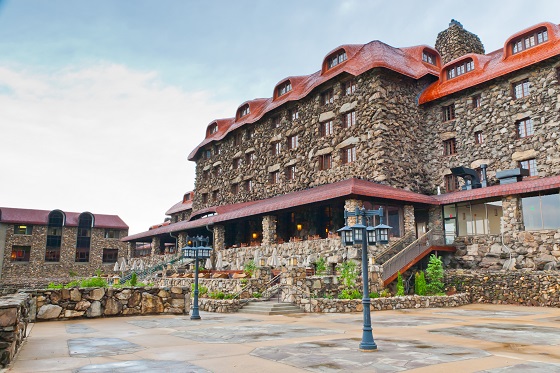 Overseeing facilities management at a large hotel or resort can be quite challenging. Facility managers deal with a large spectrum of issues that are unrelated to managing a hotel environment, and many are forced to juggle a lot of responsibilities that take time away from big picture strategy and long-term planning.
In this article, we've identified a few of the environment-related challenges often tasked to hotel facility managers and offered a few suggestions to get hotel facility managers thinking about strategic building management best practices.
Top Hotel Environment Concerns for Facility Managers
1. Managing Comfort: Hotels must cater to a wide and varying range of environments and preferences, but the comfort of guests should always stay top of mind. The coffee shop in the lobby, the spa, a sporadically used ballroom, a small conference room, staff offices, individual guest rooms, and a main lobby that deals with a continuous influx of outside air all must be heated and cooled differently.
2. Aging Environmental Systems: As building systems age, system efficiency is lost, and each component of the system will eventually need to be replaced. However, with regular maintenance and the addition of building automation equipment, it's possible to extend the anticipated lifespan of environmental equipment, but to avoid costly breakdowns in service interruptions, consider preventative maintenance.
3. Capital Planning & Spending: Having to purchase new building equipment is inevitable, but facility managers can help with capital planning and spending by extending the life expensive building equipment. Adding just a few years to the life of costly HVAC equipment can have a significant impact on the bottom line and is a great way to help a hotel cut costs.
Here's How Extending the Life of Equipment Can Impact the Bottom Line: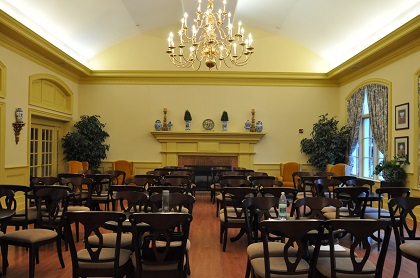 If a $30,000 system lasts 17 years, that system cost the business approximately $1,765 per year, plus maintenance. Extending the life of that equipment an extra 8 years means you've essentially saved the company about $14,000 that would have otherwise been spent on new equipment, minus the cost of any measures taken to extend the life of that equipment.
4. Resource Allocation: Whether it's manpower, vendor capabilities, or aspects within the facilities budget, companies tend to allocate resources for the expected but neglect to allocate resources for the unexpected. There's only so much one person can do, and any number of unexpected things can go wrong with a hotel environment. Anything could potentially disrupt resource allocation for a facilities department, so anticipate the unexpected and plan for the worst.
5. Analysis of Energy Usage: It's difficult for facility managers to make informed decisions about energy use without a clear picture of building analytics data. There are various data visualization tools available to help convert building data into graphs and charts that aid in decision making.
6. Controlling Costs: When setting sights on reducing energy, it's important to go into the process with sets gauges for determining if the upfront cost will ultimately be worth the investment. Facility managers must also be careful that cost cutting measures don't negatively impact comfort.
7. Regulations & Compliance: The hotel industry is highly regulated and constantly changing. To stay in compliance, facility managers must stay abreast of upcoming changes and take measures to keep up with new regulations.
Comfort Comes First!
Though it's not uncommon for municipalities to put regulatory energy restrictions on hotels, especially in regards to the usage of electricity and water, these cuts should never come at the expense of guest comfort, if possible.
Guest focus should be on relaxing at the hotel lounge, sipping a glass of wine by the fire, taking in a few spa activities, and enjoying a big comfy bed, not the temperature. So, do everything in your power to make sure saving energy doesn't sacrifice comfort.
Systems Integration Can Simplify Facilities Management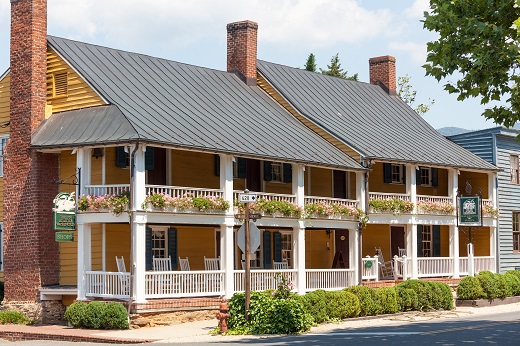 When various building systems throughout a hotel are set up to communicate with one another, things start running more efficiently, and automating the various systems controlling a hotel environment is one of our specialties.
The installation of building automation equipment and visualization software can help a hotel extend the life of HVAC equipment, reduce energy use, improve comfort, and achieve a better understanding of building data.
Hiring a Building Automation Vendor
Much of the specialized work in hotel facility management gets contracted out to various vendors, but facility managers are still ultimately responsible for overseeing work completed by vendors, managing capital, and finding ways to make improvements.
Too often, facility managers get too overwhelmed with day to day operations to spend time looking to the future and finding ways of running things more efficiently. Contact us if you'd like help cutting costs, improving comfort, or gathering and analyzing building data.