Contractor keeps it business as usual for retailers while walking timeline tightrope to bring $1.2 million project in on time and on budget.
Retail Mecca Seeks BAS Upgrade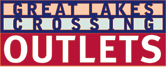 Located in Auburn Hills, Mich., Great Lakes Crossing Outlets is the market's dominant retail outlet and entertainment destination, attracting customers throughout the Midwest and Canada. The fully enclosed complex is comprised of 185 manufacturer outlets and traditional retail stores, including 25 stores and restaurants that can't be found anywhere else in Michigan. Those include Bass Pro Shops Outdoor World, Disney Store Outlet, Rainforest Café, Saks Fifth Avenue Off 5th, Tumi Outlet and Victoria's Secret Outlet, just to name a few. The shopping center is also home to the state's largest food court (1,000 seats) and five full-service restaurants.
Foremost on the minds of shopkeepers and restauranteurs alike is effectively managing their internal operations and delighting customers. Of primary concern to those customers is obtaining goods or services in a safe, clean, accommodating and pleasant environment. The last worries any of these providers or patrons want to be concerned about are things as mundane (to them) as HVAC, lighting or any other facility controls. And so one of the chief objectives for management of shopping establishments such as Great Lakes is to ensure they cover all the bases of providing an ideal space for retailers and clientele alike.
Recently, the mall's stakeholders put out to bid a complete building automation system (BAS) upgrade from a legacy American Auto-Matrix (PUP)/Tridium system to a new open Distech (Bacnet)/Tridium N4 system.
BAS Bid Is Hotly Contested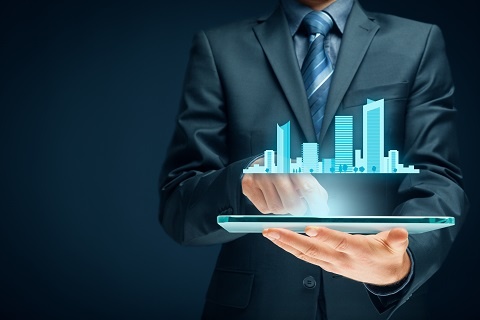 While Richmond, Va.-based Mid-Atlantic Controls Corp. (MACC) had already established a trusted relationship with Great Lakes Crossing Outlets by handling its maintenance the prior three years, the scale of the proposed project (including a mechanical portion calling for replacing 98 rooftop units) necessitated putting it out for bid. MACC ended up facing two competing bids with the others being local contractors. The design for the controls was left up to each of the vendors to come up with a strategy that would fulfill the needs of the owner and control the systems efficiently.
In addition to the 98 RTUs, the job was to encompass more than 270 variable air volume (VAV) air-handling units, 10 electrical rooms (interior/exterior lighting was controlled from these) and a full smoke/EVAC system controlled by the BAS. The system design was to have the mall divided into eight independently controlled zones, each with its own Tridium Jace (UUKL Approved) but all going back to a central supervisor to handle the smoke control sequences and scheduling.
When the bids were turned in Oct. 31, 2016, they were all beyond the customer's budget. Thus, even though all of the prices were within $30,000 of each other on a $1.2 million project, the client awarded it to the lowest bidder — which was not MACC. In fact, MACC had the highest bid and was notified its services would not be needed on Nov. 17 of that year. However, that was not the end of this story.
Contractor Resurrects BAS Project
"Even though we were not selected, I knew we were the right contractor to perform this work despite being 670 miles further away than the local bidders," says the MACC Vice President of Sales, Richard Satchell. "So I stayed in touch with the owner and the progress of the project. On Feb. 6, 2017, I had a conversation with the owner and found out the local contractor that was awarded the project had not yet started nor signed a contract."
Upon re-evaluation, the originally selected contractor for the project was trying to get an additional $150,000 to $200,000 to take it on. So MACC analyzed the project once again to make sure everything was covered. "We needed to ensure that we could take it on for the low bid price," adds Richard. "Our goal was to not have the customer go further over the budget than to what they had already committed. We decided to offer our services at the customer's price."
The strategy paid off! On Feb. 7, 2017, MACC was officially awarded the Great Lakes Crossing Outlets project. That was the good news, the bad news for MACC was they were immediately behind the proverbial 8-ball. "Suddenly, we were in the hot seat and approximately two months behind schedule," says Richard. "RTUs were coming at the beginning of April and there was a lot to do to prep for these beforehand."
Meeting 8 Primary Building Automation Objectives
The main deliverable items for the project were as follows:
New control network throughout the mall to each VAV, RTU, electrical rooms and a smoke system

Replace all existing controllers on each of the VAVs in occupied tenant spaces without disrupting sales

Replace controllers in electrical rooms, ensuring interior/exterior lighting stayed functional for life safety of patrons, tenants and owner

Replace smoke system controllers, keeping system functional to ensure safety of tenants, patrons and staff

Have all controls and network ready at each RTU location so when they arrived MACC could get them immediately under upon replacing existing units

Coordinate with RTU manufacturers (Season's 4 and Trane) to have MACC's controls factory mounted and wired before they were shipped to the site

Have a technician go to the Season's 4's warehouse and perform a functional test of the unit while they were being built; this included a full test of the programming on the controllers and preemptive identification of any issues

All work was to be done while leaving the existing BAS front-end in complete control of the system until final turnover
Contending with a Condensed Timeline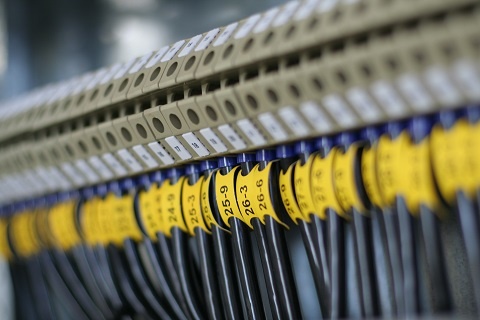 With all the objectives clearly laid out and action plan carefully orchestrated, MACC hired the local electrical contractor to assist with the wiring and installation of the network, VAV controllers, and control panels for the electrical rooms. However, as Richard details, it was right about then that a complication arose.
"After we thought we were getting a good handle on the project and actually making up lost time, we were told that the RTU replacement was going to be on an accelerated schedule and we needed to be ready for it," he recounts. "It was coordinated so that the RTUs would be replaced in a four-hour window each morning and the quantity to be replaced during that window would be an unheard of 20 units."
Rather than panic, MACC's skilled project managers and technicians assumed their customary posture of remaining cool under pressure and delivering under the gun. Here's some more details of what they accomplished:
Disconnected existing RTUs and secured them for helicopter lift

Set new RTUs in place and set forth with the connection process

Once units were powered, they did a complete test of the controls and connected it up to the new BAS

Had units ready for the mall's 10 a.m. opening, under full BAS and smoke control
Results Register With Customer
Somehow, some way, seemingly against all odds, MACC once again came through with flying colors to delight yet another customer. Despite initially losing the bid and taking the project on behind schedule, the savvy and experienced contractor managed to catch up and meet all of the deadlines on time.
In MACC, Great Lakes Crossing Outlets has found a partner that delivers the goods. It's a value proposition that would put a smile on even the most discriminating shopper's face.
About Mid-Atlantic Controls Corp.
MACC is an independent control systems contractor specializing in commercial and industrial facility automation systems. The firm provides multidisciplinary automation solutions to corporate, institutional and industrial customers. MACC's solutions are designed to meet client needs, schedules and budgets while developing custom solutions that frequently result in long-term cost savings. For more information, call 804-655-4917 or visit midatlanticcontrols.com.