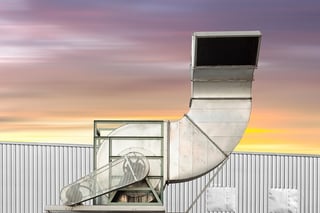 Scheduled maintenance is one of the best ways to gain greater control over your facility, optimize equipment, create system efficiencies, provide a fixed budget and reduce your current operating costs. When a professional service technician maintains your control system, your facilities team can focus on their jobs and worry less about the building control systems. Unlike many service technicians, aspects of a building control system can be monitored remotely for problems and issues.
Extend the Life of Building Control Equipment
Building automation and energy management systems are a major investment, and most building owners would like that investment to be worth the cost. The longer a system continues operating at peak efficiency, the more overall value that systems provides during its lifetime. One of the best ways to extend the life of a building automation or energy management system is to sign up for a scheduled maintenance plan.
Remote BAS Monitoring Keeps Service Costs Down
The less time a technician spends on site, the more time and money everyone saves. Not only the cost and expense of having a technician travel on site, but the time that's taken away from the staff that receives the technician. When a service technician perform basic diagnostics on a system remotely, it means they can catch problems for efficiently and less expensively. There are certainly scenarios in which service technicians will need to come on site, but the more servicing that can be done remotely the better.
10 Benefits of Predictive and Scheduled Maintenance:
Preserves the investment made in a BAS
Reveals and corrects control system issues
Can reveal other mechanical and electrical problems not associated with the BAS
Reduces the possibility of system downtime and operational interruptions
Increases energy efficiency
Reduces energy costs
Increases system life cycle and ROI
Increases overall satisfaction with the control system.
Increases the performance of the controlled systems (e.g. HVAC, Electrical, and Security)
Keep your system technologically current on a continuous basis
Regular maintenance is the single most important factor in extending the life of a system, potentially by years. Contact us if you'd like to learn more about the scheduled maintenance plans offered by MACC.