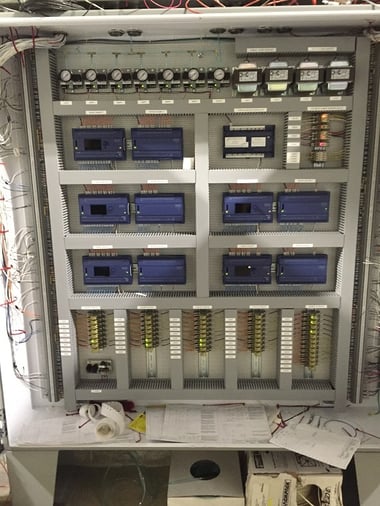 From time to time it's beneficial to update, upgrade, or replace BAS equipment, just like you would do for any other environmental component or electrical equipment in your building. All too often building owners make the decision to entirely replace their BAS System without even considering the possibility of a legacy upgrade. Legacy upgrades help building owners reap the benefits of newer technology without the high cost of replacing an entire BAS System. They can also help combat increasing energy demands for growing businesses.
If a controls vender or HVAC vendor are telling you it's time to replace your entire BAS system, think about getting an estimate for a legacy upgrade before making a decision. In this article, we'll discuss a few tips that will help you tell when it's time to consider upgrading BAS equipment and where to look for new equipment.
Signs It Might Be Time for a BAS Upgrade:
Poor performance.
Control equipment uses obsolete programming language.
System doesn't have enough memory or can't be expanded.
The manufacturer no longer provides adequate support.
Your building has increased facility or operational needs.
Legacy Upgrade Possibilities
The benefits of upgrading a legacy system are extensive, but the most important benefit is that you'll be able to preserve your initial BAS and EMCS investments. A legacy upgrade can also help you break ties with proprietary vendors, which will give you a variety of new, often less costly service and maintenance options. You may be surprised to learn that it's even possible to upgrade a Trane BAS system to Tridium.
Upgrading with Tridium Equipment
Tridium has set itself apart by offering open platform solutions. In addition, this company is at the forefront of the technology curve with real time analytics and 'internet of things' integration for a variety of commercial applications. To learn more about Tridium, watch this brief video:
When you go about selecting a building controls contractor to upgrade or replace equipment in your building, consider working with one that follows LEED energy efficiency standards in their practices, like Mid-Atlantic Controls. Contact us if you'd like to learn more about upgrading legacy building control equipment in a commercial or industrial building.