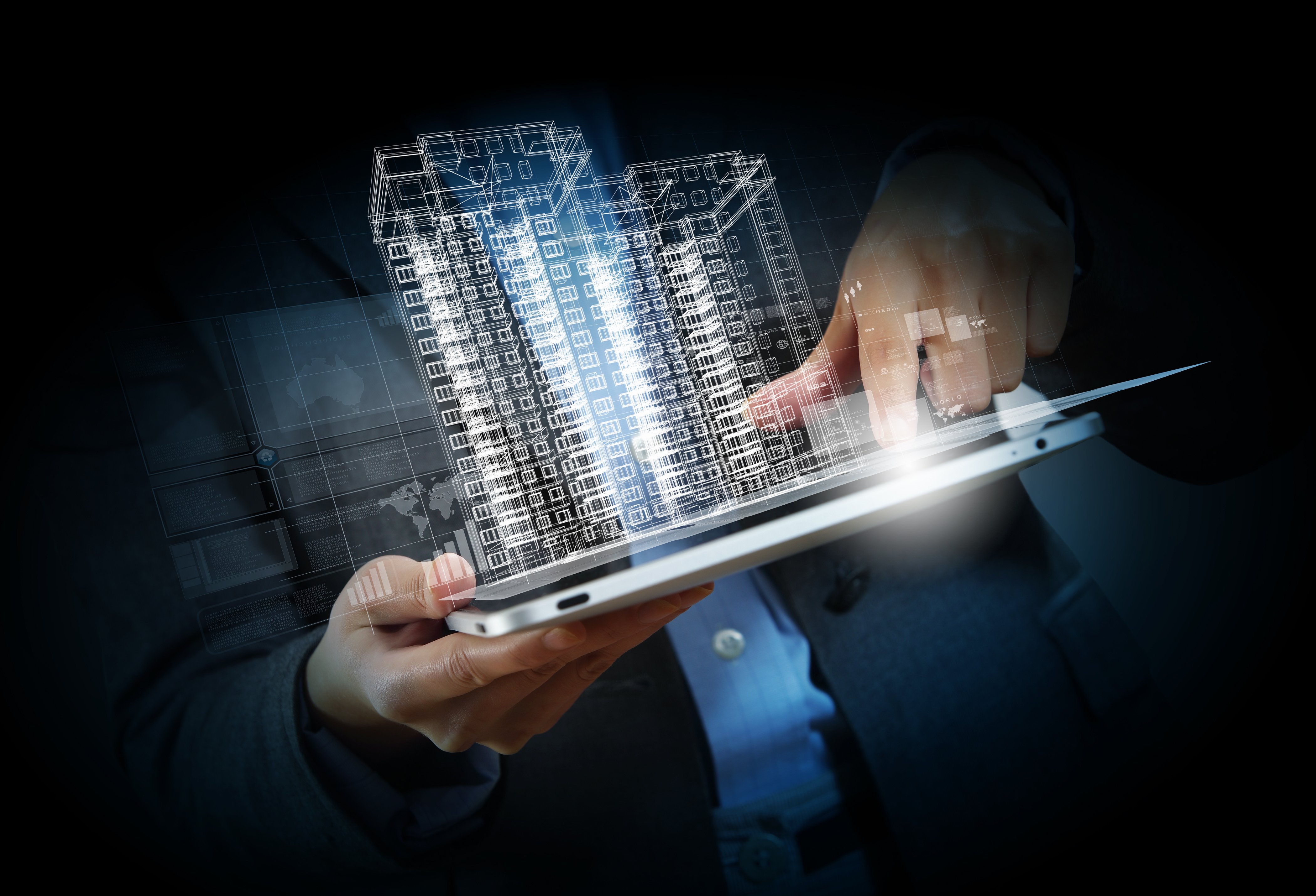 Upgrading from an unsupported legacy BMS system to a more modern one is like going from the Stone Age to the Space Age. Improved energy efficiency, lower operating costs, advanced analytics, and increased tenant comfort are some of the many benefits you'll see when you make the switch.
The biggest benefit of a BMS upgrade vs. replacing a legacy system is the cost and installation time. Major BMS system replacements can take multiple months if not upwards of a year or more to complete—whereas an upgrade takes far less time and costs but a fraction of a total replacement.
Read on to learn more about the building management system upgrade process and what's involved.
Front End
A modernized front end can help better maintain your facility. For example, we can set up algorithms that tell us when it sees symptoms of a component failure with an upgraded front end.
The work involved requires a new PC and build graphic to show the building layout, scheduling, alarming, and historical trends. You'll get an upgraded graphical user interface (GUI), floorplans, unitary graphics, alarm portal, history log, and mobile portal.
Supervisory Controllers
If your current legacy system is open protocol, you can replace the older controllers with any make or model you desire. However, if the controllers of your current BMS system aren't open, there is a chance that we can still replace them and expand the licensing.
We'll mount it in an area where all existing and new BMS networks tie back for the JACE front-end controller. We'll also integrate existing and new BMS field devices and controllers and create a database station that includes graphics, alarms, and histories.
You'll get more robust processing and larger database storage capabilities. You can utilize multiple integration options over existing network protocols through drivers on the JACE platform. This helps break dependencies on 3rd party plugins while increasing IT department security compliance.
Communicating with Old Databases
You'll also get the ability to connect to different database types and communicate with old data. We'll need to obtain JACE licensing for old BMS network protocol drivers to ensure proper communication and integrate the existing controllers to normalize data on the JACE platform. This allows you to use existing BMS networks and devices while saving time and money.
Different Protocols
An upgrade to your current system will allow you to use non-proprietary protocols. It will also enable your legacy system to speak to multiple different protocols and connect to a wide range of systems. Expand open protocols can have Mod Bus, BACnet, and Long Works.
The work involved includes JACE licensing for new BMS network protocol drivers to ensure communication and controller integration to normalize the JACE platform data. It allows the benefit of integration of devices that would not have been possible with older or existing control systems.
Undiscovered Problems or Issues
As the upgrade process moves forward, our highly skilled technicians will turn over more than a few proverbial stones of your existing system—and there's an excellent chance that they will find undiscovered problems or the root cause of the issues you're currently facing.
We will identify the existing problems and find innovative solutions that work for both the BMS system and your existing or future needs. It will also allow us to find and fix issues that were not readily apparent with your older or existing system.
Upgrading Your Legacy BMS System
There's no one-size-fits-all solution when it comes time to upgrade your current legacy system.
At MACC, we're an independent contractor and have extensive experience working with all types of legacy BMS systems.
Give us a call to learn more about what's possible with your current system, or click below to discover what security risks your current system may have.