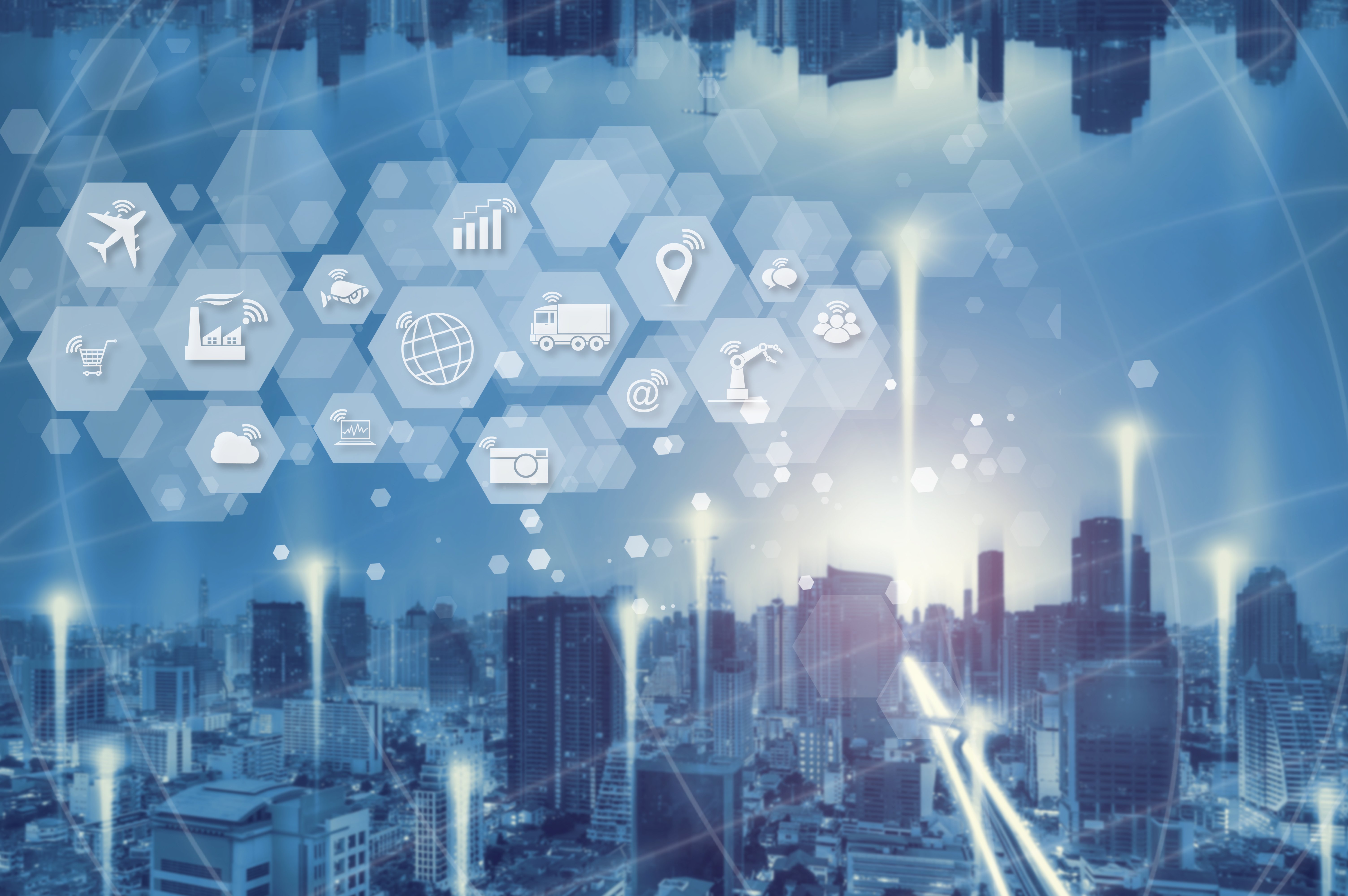 Increased integration and automation in building management systems are favoring a small group of industry players capable of managing technological convergence, security, and energy efficiency at an unprecedented scale.
Let's take a look at some of the top building management system companies in the world today.
Going Up: The Top Building Management System Companies
Smart lighting, customizable access systems, comprehensive environmental management, and microclimate comfort control. These are just some of the functions of the advanced building management systems being installed in the world's leading property developments today.
The sophistication and scale of these projects highlight some key industry leaders who integrate multiple processes and deliver at scale. Here are the leading building management system companies.
Tridium
Richmond, Virginia-based Tridium has been developing open systems-based applications to integrate building management processes since the early days of the Internet. The company's approach involves integrating independent web-enabled devices into a cross-platform "internet of things" capable of sharing and optimizing information.
An independent unit of Honeywell International, Tridium is focused on developing its Tridium Framework as a leading open standard for building management systems.
Siemens
Swiss-based company Siemens has developed a range of control products and automation systems for electrical and HVAC systems and is integrating these into a building management solution controlling everything from window blinds to fire control.
In addition to its range of open-systems-based building automation products, Siemens Building Technologies also develops systems for specialized building management markets including airports, data centers, and research labs.
Distech Controls
Distech Controls provides control products, front-end software, and systems integrators for building management systems in a range of environments from schools to data centers.
Founded as a systems-integrator specialist in Quebec in 1995, Distech has risen fast with its focus on user-orientated building automation products. The venture-supported company was bought out by Atlanta-based Acuity Brands in 2015.
Honeywell
Charlotte, North Carolina-based Honeywell is a huge conglomerate, but its roots lie deep in building automation history with the invention by Albert Butz in 1895 of a thermostat to control home coal furnaces. Today, Honeywell's Building Technologies arm brings a strong focus on sustainability and healthier buildings to its work.
Honeywell technology is now used in well over 10 million buildings around the globe. The company is now rolling out its Honeywell Forge enterprise performance management software, which is designed to drive integration and automation across all its business areas including buildings, industrials, airlines, and critical infrastructure.
JCI Facility Explorer
JCI Facility Explorer is an advanced building management system developed by the Johnson Controls Group. Built to sync and scale with Johnson's wide range of mechanical and environmental control systems, the system is designed to control both wired and wireless systems with a customizable, easy-to-use interface.
The Facility Explorer system is a central part of Johnson Controls building management systems offerings and is a key link between its individual HVAC, security, and fire suppression systems and its high-level AI-driven OpenBlue environmental-management initiative.
ABB Building Solutions
European industrial products giant ABB has built a strong automated building solutions arm through its acquisition of US-based Cylon Automatrix (formerly American Auto-Matrix). Cylon products use the open-source BACnet protocol to integrate management services.
Cylon's web-based building management system is designed to be flexible and scalable with a strong focus on security and access control. Cylon still includes support for some legacy automation products built under the American Auto-Matrix brand.
Trane Technologies
Trane Technologies offers commercial building management services. The company, which supplies both Trane HVAC equipment and Thermo King refrigeration solutions, brings a strong focus on environmental health and energy efficiency to its work.
Trane's widely used HVAC equipment can also be successfully integrated with Tridium and Distech controls to allow full automation of your existing equipment.
Johnson Controls
Johnson Controls is a major supplier of HVAC, refrigeration, and fire safety equipment as well as integrated building management solutions. The company has supplied energy management equipment to the Burj al Khalifa in Dubai, the world's tallest building, and has helped retrofit the Empire State Building.
Johnson offers several levels of building management control through its JCI Facility Explorer, Metasys, and EasyIO platforms. Older Johnson automation systems can also be upgraded to work with open-system Tridium or J2 Innovations equipment.
MACC Puts You In Control
Big projects require big solutions. Major suppliers have the technology and capacity to roll out smart building management solutions at scale to deliver huge savings in energy and world-class levels of safety, comfort, and access control.
How do you know, however, what smart building technology is right for you?
At MACC, we understand how building management works for your project. We can help design a system that:
Makes use of the best

technology

for the job
Integrates cross-platform equipment, and
Securely ties in

legacy

on-site equipment.
Click below to learn how MACC can help you integrate smart building technology that will improve operations and lower costs, whatever the scale of your project.