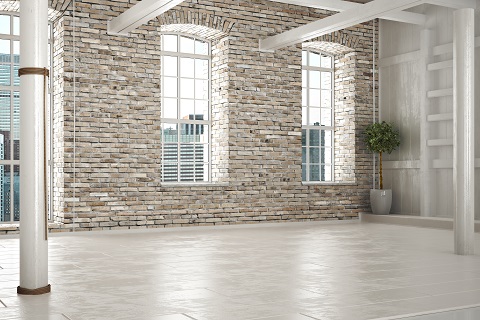 The end of the year and winter are upon us, and tax season is right around the corner. Small businesses across the country are reviewing their year-end books and starting to plan for ways to reduce operational costs in 2016. Saving money on energy is a great place to start, but keep in mind that employees are a business' most valuable asset as well as expense. Anything your business does to negatively impact the comfort and productivity of your employees could end up costing you more money than you save.
Conserving Energy in a Commercial Building
These three tips might be just what your business needs to reduce energy consumption and help reduce bottom-line costs:
Upgrade and Maintain HVAC Equipment
HVAC systems account for more than 25% of the energy used in commercial buildings, according to the U.S. Department of Energy, but this expense could be much higher for businesses that aren't maintaining their equipment regularly. As HVAC equipment ages, it's level of efficiency can decline over time. Air handling equipment, fans, and Control Systems may all need improvements, alterations, or changes to increase efficiency and maximize comfort within the building.
Employees complaining about that one conference room that's always either freezing or way too hot? A few updates to your system and equipment might be able to fix the issue, and new equipment is significantly more energy efficient.
Install Smart Thermostats
There's a lot of buzz surrounding "smart technology" and the "Internet of Things," but the general idea is that machines can now communicate with one another without direct human involvement. Imagine that your conference room could send a signal to the lights and the HVAC system to say, "I'm empty now, shut it all down." Then something as simple as an upcoming outlook calendar event on an employee's email triggers the conference room to start bringing the room to a comfortable temperature in anticipation of the meeting. This is all possible with existing technology.
Imagine the amount of energy that could be saved year after year without having to inconvenience employees. The logistics are all taken care of by computers.
Make Improvement to Your Building
If your business is located in an older building, it's imperative to keep the building maintained. Wood and other material expand and contract over time, and drafty cracks or other holes may develop. Cities like Richmond, Virginia have lots of older building that have been "repurposed" as commercial facilities. We're big fans of this type of renovation, but we recommend taking some extra steps to get everything sheered up tightly.
There are two ways to identify problem areas: visual tests and building pressurization testing. If you've got problem areas, get them fixed to save energy and put less strain on your HVAC equipment.
Other Tips to Save Energy And Money
Your building isn't the only area you can save money on energy. If you maintain a fleet of vehicles, most states offer lots of incentives related to alternative fuels or vehicle enhancements. The Commonwealth of Virginia alone has more than a dozen incentives that your business might be able to take advantage of and help save some cash in 2016.
Keep in mind that an expense can help the bottom line in a big way and doesn't come with the acquisition cost of bringing in new business. Just be sure your cuts won't impact the comfort or productivity of your employees. Contact us if you're interested in planning out some energy improvements in your building or would like more information about building automation and control systems.