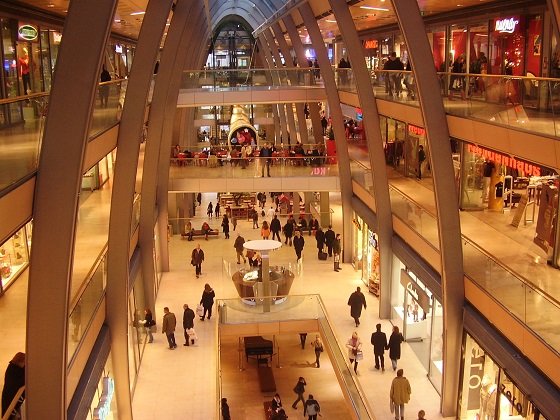 When it comes to energy management and building control systems in shopping malls, cost effectiveness and simplicity are the two most important factors to take into consideration.
Heating and cooling several hundred thousand or even several million square feet of space isn't easy or cheap, which is why improvements in energy management can have massive impacts on the bottom line.
Why Energy Management Is Important to Shopping Malls
The goal of a shopping center or mall is to bring customers in and get them to buy something from one or more of the tenants. The customer should be entirely focused on the item they "need" to purchase; not how hot or cold they feel. If you're managing the comfort of your mall correctly, visitors should be as likely to purchase an ice cream cone as they are a cup of hot coffee.
Customer Comfort Is Paramount to the Overall Shopping Experience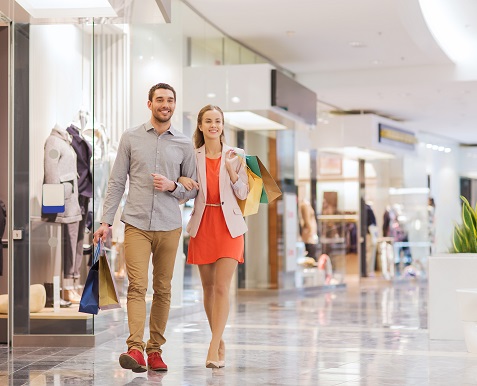 Generally speaking, the ideal mall customer is a 40-something homeowner with several children. These are busy people. Most are in between work, taking kids to after-school activities, and the labors of running a household.
If, as a shopping center, you are fortunate enough to bring someone through the doors that meets one of your tenants' target markets, it's your job to make life as convenient and comfortable as possible while the potential customer is there. They deserve a comfortable shopping experience.
Ease, convenience, and comfort is why there are big colorful maps at every entrance, a big jolly Santa Claus around the holidays, stairs that do the stepping for you (also known as escalators), and food courts that keep folks from running off to a lunch from which, more than likely, they'll not return back to the mall.
Simplicity and Visual Analytics Make Running a Shopping Mall Easier
Let's face it, shopping malls can't keep engineers on staff just to monitor energy usage and environmental comfort 24 hours a day. This is where building data visualization and analytics can help make that job easier.
Once smart building analytics and algorithms are set up, data flows into a software system and is converted into graphs and charts that helps show trends, problems, and opportunities for improvements.
Visual analytics can give a shopping mall facilities department a much better handle on how energy is being used throughout a building and how all the systems throughout a building are functioning.
5 Problems Often Associated with Managing Building Systems in Shopping Malls:
High Energy Costs: Energy management controls can help identify areas of waste and find ways to cut down on energy use without sacrificing the comfort of building occupants.
Need for Simplicity: Simple charts, graphs, and alerts can make managing the various building systems throughout a shopping center much easier.
Improve Customer & Employee Comfort: While cutting costs is important, those cuts should not be at the expense of customers. If customers don't feel comfortable shopping at your complex, they'll simply take their business elsewhere. And if you lose foot traffic, it won't be long before empty retail space starts popping up.
Wildly Differing Tenant Necessities: The Hot Yoga center is next to the Yankee Candle store, whoops. Before everyone has a 'meltdown' about temperature concerns, consider that building controls and energy management systems can help to solve those types of issues.
Environment Concerns: No one cares more about the environment and themselves more than the millennial generation, a group that is fast moving towards becoming the 40-something ideal shopping mall customer. Energy management systems can help your facility use less energy, which is good for both the bottom line and the environment.
Managing Energy Usage in a Shopping Mall
Shopping malls are big and can have as many as several hundred tenants. Energy management and building control systems can help the shopping mall facilities department keep everyone as comfortable and efficiently as possible.
Contact Mid-Atlantic Controls to learn more about energy management systems for shopping malls or for help upgrading an aging building automation system in a shopping mall or retail center.