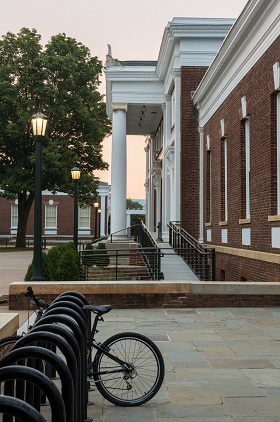 Today's campuses look very different than they did 20 and 30 years ago. The millennial generation cares about the environment, energy use, greening efforts and even organic food, so there's no reason to suspect these trends will end as the last of this generation phases out of their college years. Colleges and universities have to care about these issues if they want to attract future generations of students. Making improvements in campus energy use is a great way to not only green a campus, but can also help cut facility expenses in the long run.
How Can Reducing Energy Attract Applicants?
In 2014, the University of Virginia spent more than $27 million dollars on electricity. Their facilities department anticipates that their energy management efforts have led to an amazing $9 million per year in savings. That's a lot of money that is now being spent on programs that attract future students, like academics, athletics, teacher salaries, events, food, as well as student life and culture.
How Are Modern Colleges Greening Their Campuses?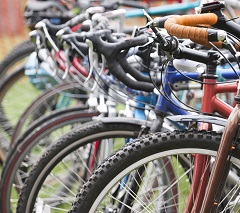 It is not uncommon to see solar panels and windmills right on a college campus these days, sometimes these are even built by engineering and science students. Today's college kids care about eating healthy, organic food, and many campuses, like a college right here in our home town of Richmond, VA, have organic community gardens all over campus. Other campuses are making huge efforts in the transportation arena, by offering various ride sharing incentives that provide desirable parking spaces or even campus shared bike programs.
Another great idea for greening your campus is to have a competition in which students come up with their own ideas for greening your campus. Sometimes the best ideas are right in front of your nose!
Why Should College Administrators Care About Energy Conservation?
The number one reason administrators should care are about saving energy is that the money saved can go towards other, more important things. Not all students care about green efforts, organic eating and those issues, but it matters to enough students that universities need to be conscientious of their reputation. College tuitions are already very high, and no student or parent wants to see those funds being spent on wasteful activities.
How Can Building Automation Reduce Energy on College Campuses?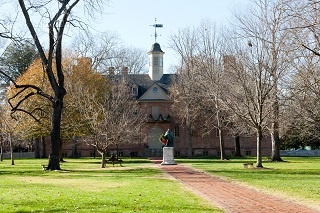 Between dorms, classrooms, lecture halls, labs, auditoriums, food courts and various athletic buildings, it's easy for large universities to amass hundreds of buildings. Not all of these buildings have people in them all the time. The schedule of when these buildings are actually being used can be overwhelming, which is why most college campuses turn to building automation and energy management systems to help track energy use, identify opportunities for saving energy and produce visual graphs and charts that can help the facilities department visualize energy use to university boards, management and administrators.
Campuses today are faced with rising energy costs, expanding admissions and some even have satellite locations across their respective state. Managing the energy being used in multiple buildings across multiple locations is much easier when everything is being coordinated by one coherent system that is consistently tracking and reporting data. In this article, we've barely touched on the capabilities of building automation and energy management being used on college campuses today, so contact us if you'd like to learn more.