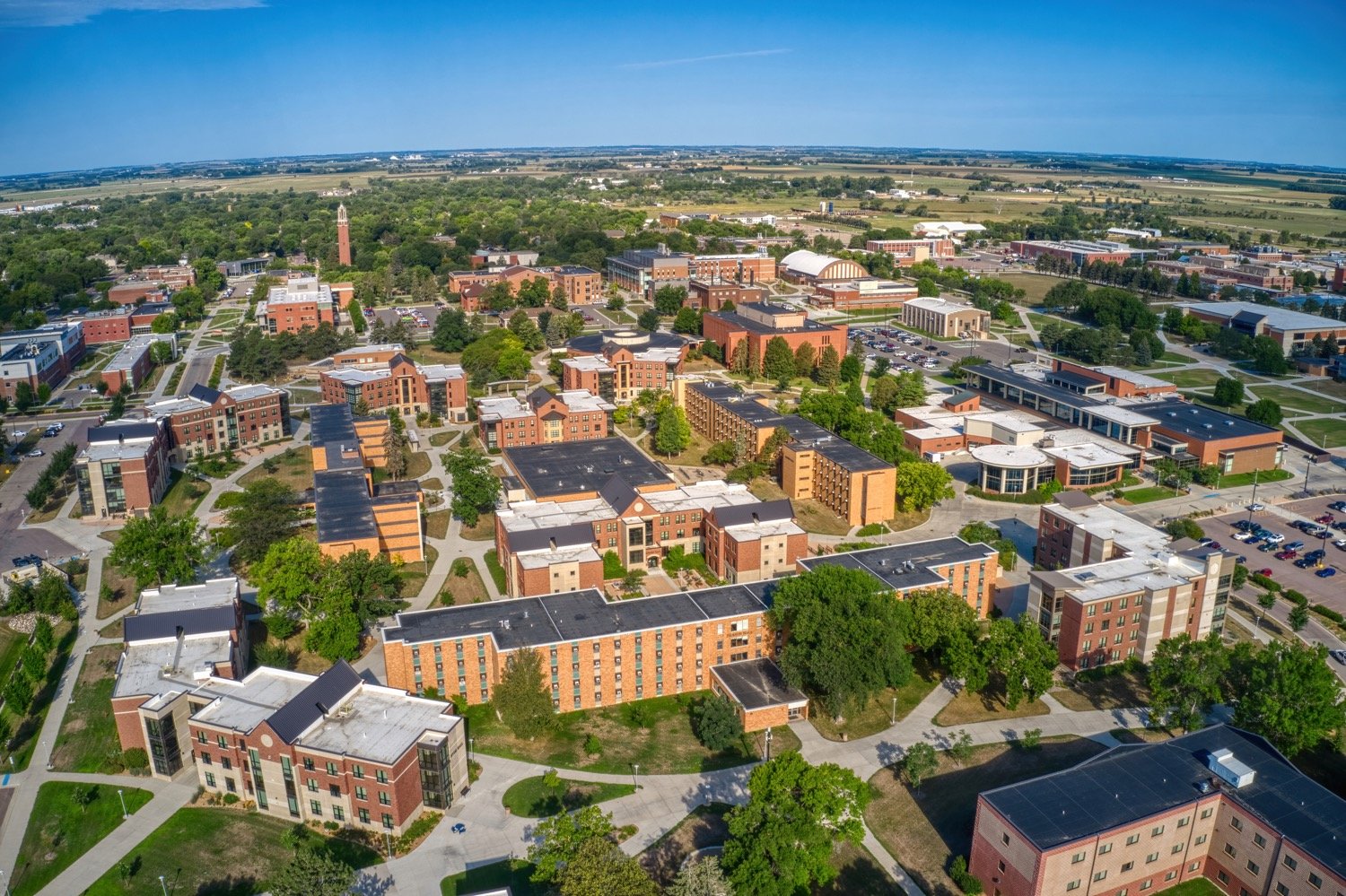 If you are the manager of a large building complex or campus, you'll know how hard it is to balance complex tenant and occupant needs with effective cost controls and increasingly stringent environmental targets.
Shopping malls, college campuses, and hospitals are typical examples of these complex building management environments. We take a look at the particular challenges each of these environments poses, and consider how modern building management systems (BMSs) enable specific technological solutions to meet the needs of each of these building environments.
Specifically, we'll take a look at how three BMS-driven innovations help building managers deliver value for tenants and occupants while cutting costs and delivering on environmental commitments. These are:
Data analytics
Smart building automation
Open system BMS upgrades
1. Energy Management Problems in Shopping Malls
As a retail facilities manager, you know heating, cooling, ventilating, and lighting several hundred thousand or even several million square feet of space isn't easy or cheap, which is why small improvements in energy management can have a big impact on your bottom line. Five factors make solving energy management problems in shopping malls particularly challenging:
High energy costs: Indoor shopping malls are among the biggest climate-controlled spaces out there.
Ensuring every visitor is a cool customer takes industrial-strength HVAC equipment—with the power and maintenance bills to match.
Complex environments: You're heating, cooling, and lighting lofty atriums, stuffy stockrooms, and every conceivable space in between. There is no one-size-fits-all solution here.
Demanding visitors: Unlike offices, schools, or hospitals, shoppers are here because they want to be, not because they have to be. It's called discretionary spending, and if comfort and convenience are not part of the experience, you could see your foot traffic making tracks.
Special tenant needs: From hot yoga to frozen yogurt to cigar lounge humidors, keeping your specialty tenants happy is critical to the overall customer experience that sets your destination retail location apart.
Sustainability and ethical branding: Even if you're already working hard to reduce your own carbon footprint, many of your clients come with their own sustainability commitments and reporting requirements. Are you ready to give them the detailed numbers they need or help by adding renewables to your energy mix?
See Your Way Clearer With Data Analytics
Modern building management systems produce a wealth of data. Cutting-edge data analytics and visualization tools let you put that information to work, giving your facilities department a much better handle on how energy is being used throughout a building.
Once your smart building analytics are set up, data flows into your system are tracked, stored, and converted into graphs and charts that help show trends, problems, and opportunities for improvements. You'll have both the numbers and the analytical tools to:
Spot problem areas, optimize systems, and reduce wastage
Customize solutions for different spaces
Compare incoming weather with past conditions for year-round comfort
Scale and customize solutions for your tenants' specialized needs
Share game-changing information and analysis with your stakeholders
Make the most of your investment in smart building technology with analytical and visualization tools to help you deliver efficiency, savings, and added value for your clients. Talk to MACC about how you can get more out of the building-use data you might already have.
2. Energy Management for College Campuses
College campuses are complex multi-use facilities that combine residential, educational, commercial, and even light industrial functions in a single, tightly integrated whole.
Throw in an advanced bio-secure lab or a 20,000-seat indoor arena and you have all the ingredients for an energy management conundrum.
How do you balance the ever-changing energy demands of a dynamic campus population with the need to save energy and reduce emissions?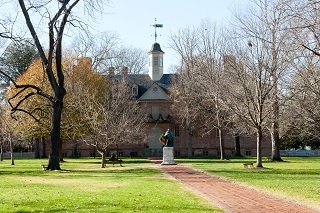 BMS on Campus
The answer lies in effective whole-building or campus-wide building management systems that integrate lighting, ventilation, and access systems (among others). Centralized monitoring and control of your system allow you to allocate resources as and when they are needed—but that's just the beginning.
By analyzing the data collected by the increasingly smart sensors and controllers that power your system using sophisticated data mining and visualization tools, you can build up an accurate picture of how, where, and when energy is used across your facilities and use this to automate building management processes for optimal efficiency.
Smart Building Automation for Smart People
Fortunately, despite what might look like organized chaos on any given day, many aspects of campus life are actually relatively predictable, unlocking rich opportunities for increased automation and savings.
Lecture halls, seminar rooms, and meeting areas are used on a strict schedule
Building occupancy levels vary consistently throughout the day
Seasonal demand peaks (exam time) and troughs (vacations) are relatively predictable
Cafeteria use is concentrated at mealtimes
Stadium and sports facility use increases in the evenings (and spikes on game day)
By combining what your BMS already knows about when and how buildings will be used with the ability of connected sensors to respond instantly to changes in their environment, you can create smart building automations that match energy supply to consumption over time but still react quickly to provide light, ventilation, and access control whenever they are needed.
Colleges across the country are under pressure to control costs while making the grade with meaningful gains in sustainability for your climate-savvy stakeholders. Dynamic, multi-building, multi-function environments like college campuses are ideal for smart building automation.
Talk to a professional BMS provider like MACC about how you can achieve smart building automations that optimize energy consumption without leaving anyone in the dark.
3. Energy-Saving Tips for Hospitals
Hospital and healthcare facilities are notoriously energy hungry.
In fact, studies quoted in a report by the Department of Energy found that hospitals have an average energy use intensity three times higher than most commercial buildings, with HVAC needs alone accounting for 52% of this total energy consumption.
This is because hospitals come with all the energy management challenges of any other large public-access building, but with a number of added requirements:
Hospitals run at peak performance year round, whatever the conditions
Power, heat, and ventilation supplies are "mission critical" for hospitals
Special HVAC systems are needed to maintain air quality, hygiene, and ensure infection control
Require continuous supplies of forced air, suction, oxygen, and specialty gases
Must have uninterrupted supplies of high-voltage power to run specialized medical equipment
Hospitals are often older buildings that have been greatly expanded over time. They are also busy, crowded, and complex environments which makes them especially hard to manage.
On the Critical List
All this makes hospitals particularly challenging for facility managers looking to trim energy costs and reduce carbon emissions. Particular challenges include:
24-7 operation, uninterruptible power, and multiple failsafe systems
Large, poorly insulated spaces and sub-standard original construction
Outdated, hard-to-replace HVAC equipment
Installing "green" equipment like low-flow toilets or LED lights in older buildings
Continuing to support critical always-on, high-energy equipment
When it comes to energy management in hospitals, it's hard to start with a clean sheet. As a manager, you're far more likely to upgrade and integrate your existing power and ventilation systems than to install a BMS from scratch.
That's why it's important to choose building management equipment that can move you toward your energy-saving and sustainability goals, while continuing to support your legacy systems.
Open System Legacy Upgrades
Modern, open systems building management equipment is particularly suited to legacy system upgrades. Designed to replace the proprietary systems that once ruled the roost in the BMS world with common standards and interoperable systems, open-source systems upgrades can add safety, power, and functionality to your legacy power and HVAC controls.
Here's how:
Energy management: Control your systems through a single interface and gain access to additional data analysis tools. Increase systems automation with your original equipment still in place.
Equipment upgrades: Integrate cutting-edge systems seamlessly with legacy equipment to add functionality, efficiency, and control while leveraging your existing installed capacity with:
Smart controls to optimize existing lighting or other systems
Smart lighting that gets more out of your existing wiring backbone
Better sensors, so existing lighting and ventilation works only when required
Customized solutions: Address the special ventilation needs of operating rooms, radiology facilities, and laboratories with open-source solutions that piggyback new technology onto your legacy HVAC systems.
Optimized automation: Make multiple automations work together without starting from scratch. For example, your existing compressor system might have automatic alternation of lead/lag systems that could be made more efficient by integrating them with a system that allows it to power down more units when demand from operating rooms is lowest.
That's just one more example of how smart, open BMS systems can optimize existing systems and help you build real efficiencies into complex, sub-optimal hospital supply systems. At MACC we specialize in non-proprietary open-source solutions to address tough energy management problems. If you're wondering how to identify energy losses in a medical building, contact us today.
Respect Your Legacy, Look to the Future
At MACC, we have decades of experience upgrading a wide range of building management systems from hospitals to schools to shopping centers. We're dedicated to open platforms that help our clients achieve more using their installed systems and equipment.
Whether you are looking to tap into advanced data analytics and visualization tools to optimize energy spending for your multi-tenant retail space, improve your emissions footprint by automating processes across a large educational facility, or deliver cutting-edge medical care by getting more out of your legacy power and ventilation systems, MACC can get you there.
Contact us today to learn how our smart, affordable open system BMS solutions can help you cut energy costs, improve performance, and deliver better value for your customers, clients, students, patients, and investors.