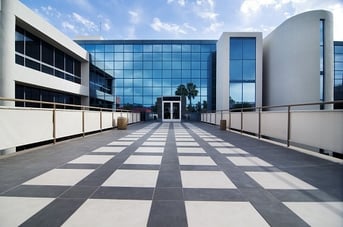 When thinking about whether to install a Building Automation System, BAS, you have to ask: Is it a good idea to install BAS in your building? The first response is to say, "Yes, always!" But no that's not the case. You need to be wary of companies that claim that a full BAS suite is necessary for every organization. It's not. Sometimes an IoT-controlled system may be better; other times, neither is better. It just depends.
Let's Boldly Say it: BAS Isn't for Everyone
From the outset we can definitively say: Having a building automation system isn't for everyone nor is it for every business. Not everyone needs BAS.
Small offices, retail spaces and storefronts don't necessarily need BAS. A programmable thermostat and alarm system is often enough to get the job done.

If you're a start up and don't have funds to pay for professional BAS installation, you're not ready for BAS. These system will take a few years to pay for themselves, so consider focusing on becoming a profitable business before investing in BAS.

If you're renting a space, it doesn't make sense to install BAS unless the owner is going to foot the bill or you have a very long-term lease agreement in place.
The Costs of Buildings in the US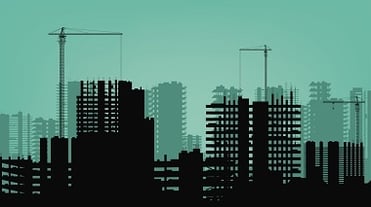 Let's look at some of the statistics concerning the costs of commercial buildings in the US. These numbers illustrate the need for automation systems and the benefits that can come with them.
Building structures account for 70% of the country's electricity load.

At 40 quadrillion BTUs in 2005, this electricity load cost over $300 billion.

Building energy expenditures are expected to increase to 50 quadrillion BTUs with a increase in cost to $430 billion by 2025.

The cost of this energy waste and excess CO2 is over $100 billion a year.

Buildings account for 39% of the CO2 emissions in the US, which more than transportation at 33% and industry at 29%.
Left unchecked, C02 and other greenhouse gas emissions will raise global temperatures between 2.5ºF and 10ºF this century, which will have a devastating effect upon the environment.
These statistics go on and on. Clearly, buildings are taking a toll on the environment and hitting the bottom line of companies. What are the benefits of BAS?
The Benefit of Building Automation Systems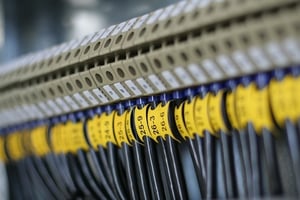 Plenty of statistics point to the benefits of BAS and IoT-controlled systems.
LEED-certified buildings use 32% less electricity.
Energy-efficient buildings emit 350 metric tons less CO2 annually.

Implementation of BAS eliminates that $100 billion cost of energy waste and excess greenhouse gas cited previously.

A BAS can save 15% of the operating costs of the machinery, equipment, etc. that it controls. This can range from $0.20 to $0.40 per square foot. For a 100,000 square foot building, that's a savings of $20,000 to $40,000 annually.
Better air quality and ventilation increases employee productivity and reduces sick time. The value benefit averages to $25 per square foot (Decreased sick days has an impact of $5 per square foot; increased productivity has an impact of $20 per square foot). This translates into a savings of $2.5 million.
Lower energy costs translates into an increase in market value. A decrease of $0.10 per square foot

increases market value by $0.80 per square foot

. Thus a 100,000 square foot

building could see an increase in value of $120,000 because of a $0.15 reduction in energy costs per square foot

.
The benefits of a building automation are clear, but at what point is the installation and maintenance of an automation system worth the cost?
The Cost of Installing a Building Automation System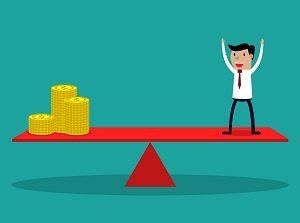 The cost of installing a basic BAS can run from $2.50 to $7.00 per square foot. For smaller buildings the return on investment, ROI, for installing a BAS may not be worth the investment; however, for very large buildings that are 30,000+ sqft or more, the cost is typically well worth the investment. Keep in mind that even with large building, it can take at least four or more years to recoup the cost of installing the system.
However, you can add a smaller, Internet of Things, IoT-based system at a fraction of the cost of the larger, more complex BAS. An IoT-based system that focuses on HVAC, lights, and some electrical loads can be a wise investment for businesses with smaller office space.
Making the Decision to Invest in BAS
If you want to install a full building automation system, a large building is better because the cost is prohibitive otherwise. However, if you're open to installing an IoT-controlled system, the cost is a bit easier to recoup on smaller buildings. If you own your own building and plan to remain at least the next 10 years, then you'll very likely be able to meet your ROI and see real financial benefit. Just remember to conduct the necessary research and weigh all the variables before making a decision.