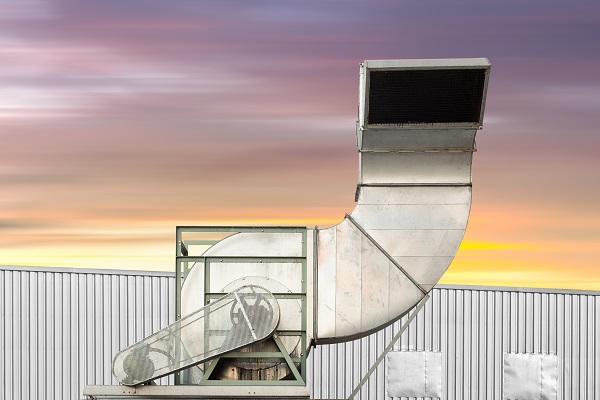 Many business owners avoid installing a new building automation or energy management system, because they either have a preconceived idea of what they're going to get or don't fully understand the benefits. Every situation is different and there is no clear solution that will fit every business.
As a business owner or director of facilities, we recommend sitting down with a few BAS professionals before purchasing a new system, because BAS isn't' always the right fit for every business. Each vendor will suggest different equipment and offer unique strategies and plans for accomplishing your facility management goals.
Some Common BAS Concerns
Working with a BAS provider that cares about your small business' unique goals is the best way to ensure you end up with a system that meets your facility's needs and stays within your desired budget. Three common obstacles people face in deciding to purchase a new building automation control system revolve around the following:
Cost & Budgeting

Building Size
Fear that the system will become outdated quickly
These are all viable concerns and we're going to do our best to address each of them in this article.
The Initial Cost of Building Automation Is Too High
The initial build of a new building control system takes a significant investment and building automation isn't the right fit for every business. If you have a small retail shop, open-air workshop or just a handful of employees, there may not be a need for a BAS. Here are a few things to consider:
Do you plan on moving locations in the next 5-7 years?
How many square feet is your facility?
Do you own or rent?
How many employees do you have?
How often are employees using the space?
These are all questions that must be addressed before determining if building automation is right for your small business. If you think your business is large enough and plans to stay in the same location for several years, installing a new building control system might be a good investment. But you'll need to address the next question: How do I budget for BAS?
Budgeting for Building Automation
For most businesses, saving a dollar has more value that acquiring a new dollar, because there are a variety of expenses associated with acquiring that new dollar. Cutting expenses in areas like energy can have huge impacts on a business' bottom line and profit margins, and building automation is a great place to start.
In order to figure out if BAS is a good investment, a business has to calculate the cost of equipment, installation, and ongoing maintenance and then weigh that cost against the long-term potential energy savings and any projected savings of operational costs related to managing those buildings.
It's important to never make cuts that negatively impact worker productivity. Worker productivity is far more important than saving a few percentage points on energy. Building automation equipment can help a facilities team find that sweet spot where comfort meets cost savings.
My Building Is Too Small For BAS
Building automation systems come in a variety of sizes and have an array of functionalities, so even if you have a small space, it's possible that BAS could still be a viable option. The cost of installing a new BAS system depends on the size of the facility, number of employees and many other factors, but a brand new BAS of nearly any size has the potential to pay for itself several times over.
Building automation can have a significant return on investment for your small business and reduce energy expenses considerably over the long run. Customization, data visualization, and remote features can help a small business save one of its most valuable assetts as well: Time.
Building Automation Systems Become Outdated
We've all heard horror stories about companies getting locked into a proprietary BAS with a company that refuses to provide service and never provides the necessary upgrades needed to keep the system updated. After years of pleading for upgrades, the company claims the only available option is replacing the entire system. MACC exclusively uses open platform systems and equipment to ensure this doesn't happen.
Take our performance challenge to help identify the type of system in your building. Mid-Atlantic Controls doesn't sell or service proprietary systems for this very reason. An open platform system ensures the integration of future technology with minimal hassle.
If you have an open platform system, it may be possible to give that system a legacy upgrade, which is a much less expensive alternative to replacing an entire system. If you're concerned about having to replace a BAS system down the road, purchase an open platform system and plan for a legacy upgrade every 10 to 15 years.
Open-Platform Equipment Is Easily Updated
We work exclusively with open-platform BAS equipment. Open-platform building automation technology communicates and integrates with a wide variety of equipment produced by several manufacturers. If one of those manufacturers goes out of business, new equipment will still integrate seamlessly.
Non-proprietary or 'open' platform BAS companies specially design their equipment this way to ensure customers can always find the exact technology that fits their needs and budget. When equipment starts becoming outdated, upgrades will be available that will allow business owners to retain the majority of their initial BAS investment.
Can BAS Help with the Bottom Line?
If you're a small business and are wondering if BAS could help your bottom line, don't get caught up in a "that's how we've always done things" attitude. It's worth sitting down with a professional to determine if there is a building automation system that fits your business' needs, budget and will have a worthwhile return on investment.
Just be sure not to settle for anything less than an open-platform building automation equipment. Contact us for a quote on a new BAS, a legacy upgrade, BAS maintenance, or to learn more about the benefits building automation can have on your small business.